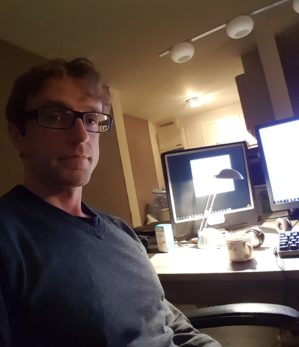 I'm

Jellen Vermeir
Freelance IT and Data Science Consultant
Company

Essential Data Science Consulting ltd.

Phone

(+32) 473 47 48 59 / (+359) 877 96 80 48

E-mail

jellenvermeir@essentialquant.com

Next Stops

Reykjavík, Iceland / Oakland, New Zealand

Min. Rate

900€+/day (or Equivalent)

Weekends Only
Hi, my name is Jellen. I wear many different hats in life: I'm a computer engineer, a data scientist, a prop trader, a cryptocurrency miner, a poker strategist, an entrepreneur, an AI-fanatic and a healthcare & biotech enthusiast. I'm fascinated by technological progression and I enjoy getting things done. Feel free to drop me a line if you would like to discuss something.
Professional Summary
Jellen graduated as a computer engineer and subsequently completed several high impact government projects as a business analyst. Jellen then made a career shift towards quantitative finance and obtained an additional degree in financial and actuarial engineering. He completed this advanced education track while simultaneously working on his personal startup projects related to algorithmic trading and quantitative fund management.
Jellen has recently founded Essential Data Science Consulting ltd. and is currently providing high profile consultancy services towards the industry as a data scientist and/or quantitative analyst. He's also venturing into the exciting new world of blockchain technology and cryptocurrency network security.
Areas of Expertise
Business Analysis - Agile, Waterfall
C / C++ / System Programming
Robust Mathematical Optimization
Quantitative Fund Management
Amazon Web Services and RDS
UML & Architectural Design Patterns
Bitcoin / Blockchain Technology
Cryptocurrency Mining & Masternode Deployment
Awards and Achievements
Received the Belfius Thesis Award for writing the best Master's thesis in the Financial and Actuarial Engineering program. The research involved the development of risk management components that allow for accurate predictions of portfolio level risk metrics.
Contact Jellen
E-MAIL jellenvermeir@essentialquant.com
PHONE & WHATSAPP (+32) 473 47 48 59
SKYPE EssentialQuant
TWITTER @EssentialQuant
COMPANY ADDRESS Moskovska str. 21B fl. 3, 1000 Sofia, Bulgaria
CURRENT LOCATION Zandstraat 12C b302, 1000 Brussels, Belgium